Corporate
---
About us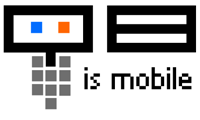 The Company
Q8IS Mobile Inc. was founded in 2006 by Mark Foo Bonasoro and Bob Quenneville. Based in Montreal, Canada a quickly growing power house in the video game industry. Our studio has a pool of talented programmers, engineers, and artists who strive to make outstanding and fun games.
Mission Statement
The mission of Q8IS Mobile Inc is to bring together talented groups to create unique, innovative, and quality video games for mobile devices / portable consoles.
Business Enquiry
At Q8IS Mobile we are interested in working with other developers on potential mobile console projects, as well as creating and developing original IPs.
For more information, please contact us at

Contact information
Q8ISMobile Inc.
8150 Odile
Brossard Quebec
Canada
J4Y 2W8
Tel: 1 (450) 676-5848
Mark Foo Bonasoro:

Bob Quenneville: